If you are bored of seeing same window screen again and again when you log on into your windows 7 pc , then you can change the default log on screen. Another good thing about this tutorial is that it does not need any installation of external software.
Just follow these simple steps and set your desired picture as Log on screen:
Press Windows key+R button from your keyboard to launch run application. You can also launch run application by going to start button>All programs>Accessories>Run.

Now type regedit  and hit enter.

The register editor window will appear.Now Navigate to 
HKEY_LOCAL_MACHINESOFTWAREMicrosoftWindowsCurrentVersionAuthenticationLogonUIBackground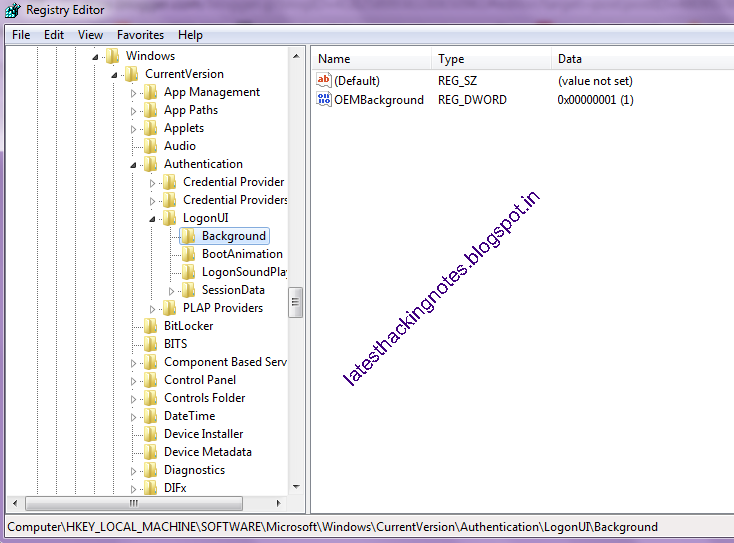 Now in the right side, right click on OEMBackground and select Modify and change the value to 1 from 0.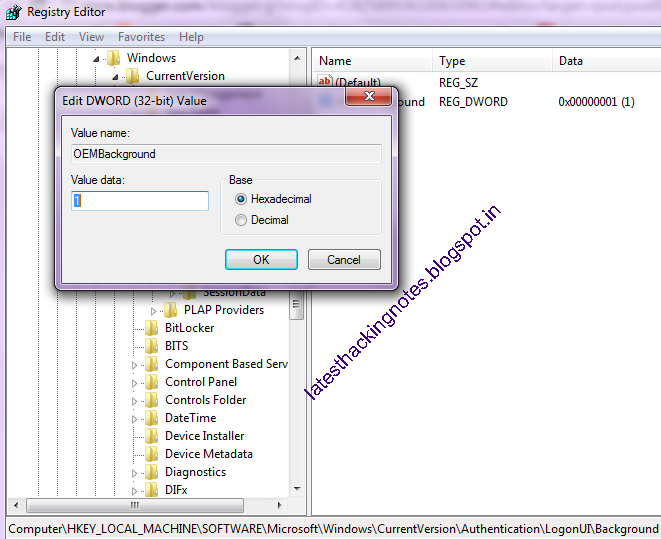 Click ok and close the registry editor.Now navigate to C:WindowsSystem32oobe and create a new folder with name INFO .Inside this folder create another folder with name "backgrounds"(without quotes).

Now copy the image or wallpaper that you want to set as your logon screen inside backgrounds folder and rename the file as backgrounddefault .

Now press window key +L to see your logon screen.
NOTE:The image size which you want to set as your logon screen must be smaller than 256 kb.